Ask:
How you the line 123 downloads?
Answer:
To the right of the title is the download button, the blue rectangle.
How do you add line 123 to your The Bus?
Answer: Copy this folder into the following path: %localappdata%\TheBus\Saved\Profiles\Profilename\OperatingPlans\Berlin\ and drag the default folder into it.
How do you activate the line?
In the main menu of The Bus, go to Editor and click on Standard Operating Plan and it should say ACTIVE at the bottom.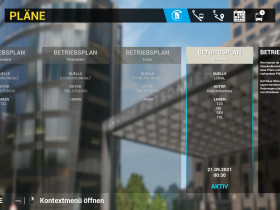 Is that all?
Yes! I hope you have fun with line 123.
Do you have any questions or problems with the tour?
Just write to me in the forum or in this thread or on Discord with the subject: Line report problem.
Discord: Cola Industries, you can find me on the server of TML Studio.