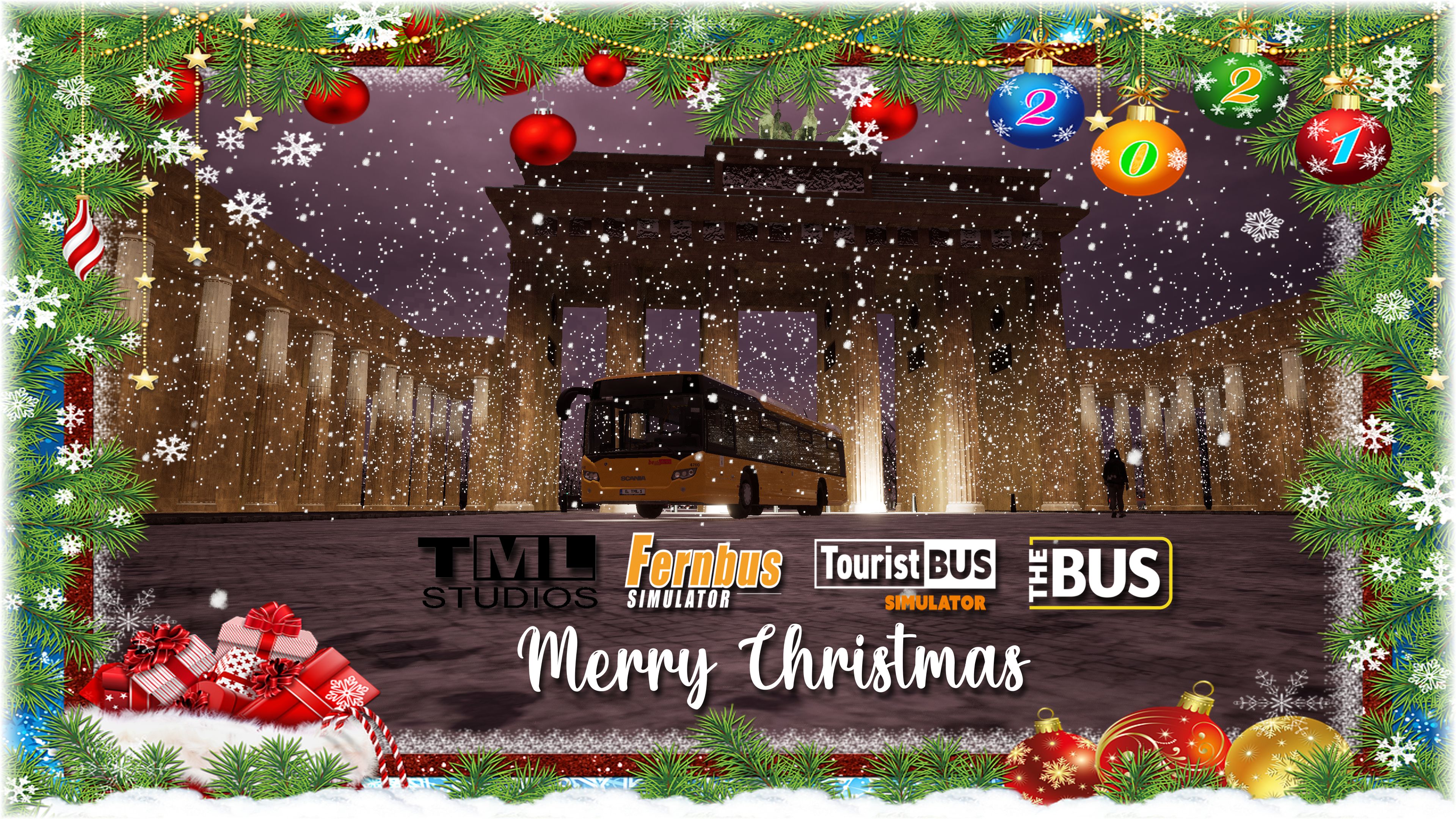 Hi everyone,
On behalf of everyone at TML Studios, i'd like to wish you all a very Merry Christmas, what a crazy year it's been....., the bus went into Early Access back in March and the reactions and support you have given us throughout this difficult year is utterly amazing, we couldn't have done it without our faithful community, from the bottom of our heart, thank you for supporting us in 2021, and we look forward to the future.....

Note: There will be NO support from the 27th December to 3rd January 2022

So...., what can you expect in 2022?

Well...., quite a few things
The DLC Czech Republic for Fernbus will be coming out in 2022, along with the DLC that I'm going to refer to for now as TC…., Tourist Bus will be coming to the PS5 and Xbox consoles also in 2022, and we're of course going to continue working on The Bus bringing new features and improvements
But for now, we wish you peace, quiet, fun times and roses..... sorry we mean buses
Seasons Greetings!