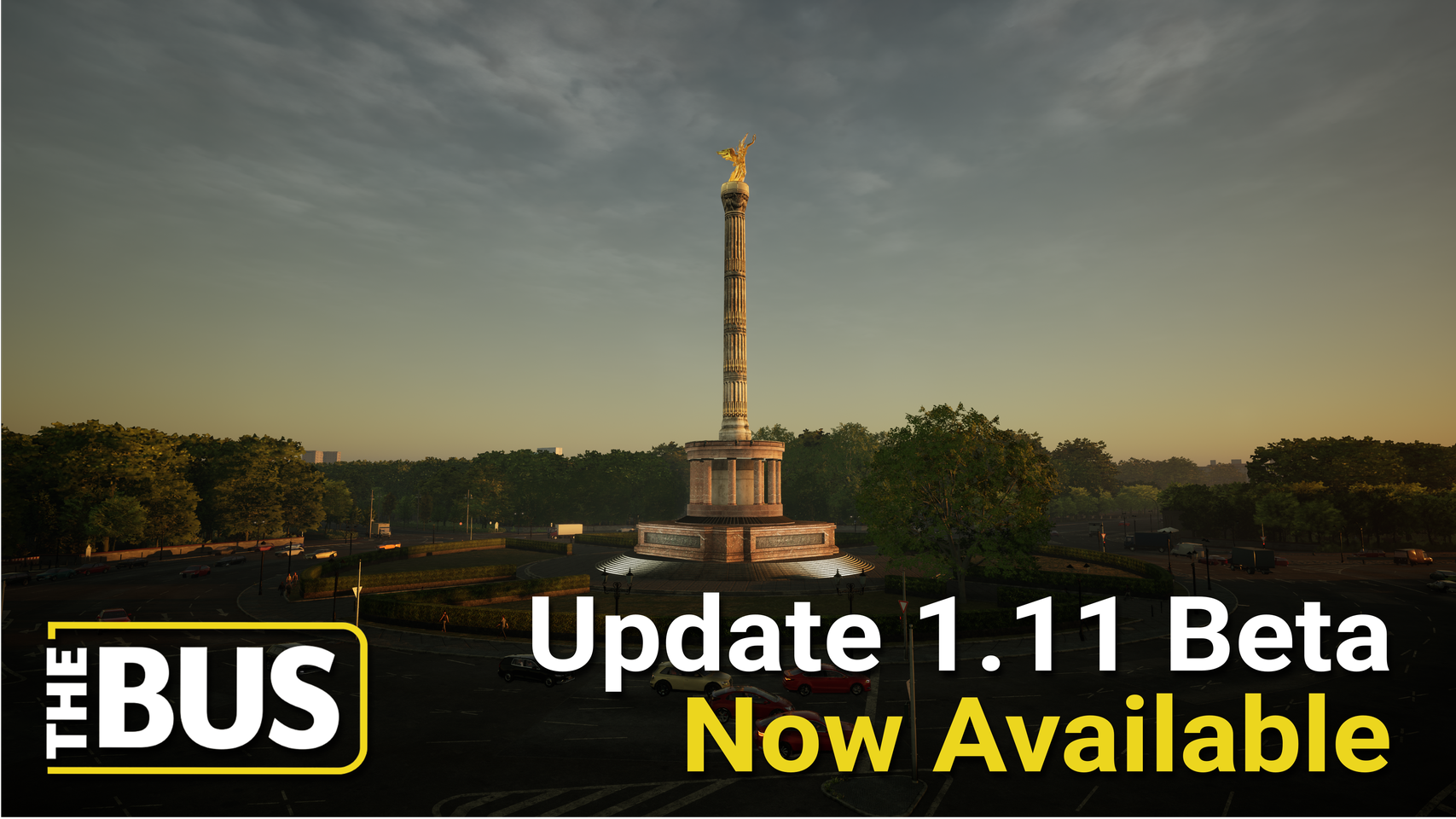 A new Beta update is here!
In this Beta you can find a completely revised ticket machine, fully licensed by Atron as well as working next stop information displays at select bus stops.
---
Please create backup copies of your savegame files before switching to the EA BETA Update. Savegames may not be compatible with the new version of the game.
---
ATTENTION: This is a BETA update. Technical problems, instability of the game as well as bugs during gameplay can be possible.
How to install the beta version of the update?
Quite easily:
In your Library, you click with the right mouse button on the entry of the "The Bus"
In the drop-menu, you click on the entry "Properties"
In the window "The Bus - Properties" you select the tab "BETAS"
In the field "Select the beta you would like to opt into:" select the entry "beta - public beta"
Now you can close the window and the beta version of the update should download right away
After downloading the update you can start The Bus via the "PLAY" button
In the main menu should now be the corresponding version number of the beta version of the update and you can test the update
---
Changelog 0.15.51349 EA Beta
- New Atron
- Bus stop displays
- Removed older operating plan that does have line 100
- Fixed rotate camera to door option
- Fixed crash in editor
- Fixed driver window sounds for Scania Citywide
- Art and Level Fixes
- Performance optimizations**
Changelog 0.15.53124 EA Beta
- Reworked Buttons for MAN DD
- Various fixes for the editor
- Various fixes for Atron
- Added nightmode to Atron
- Changed payment method probability
- Art and Level Fixes
- Performance optimizations**
Changelog 0.15.53221 EA Beta
- Fixed MAN DD driver window sound
- Fixed MAN DD stop brake keybind
- Fixed MAN DD front door keybind
- Fixed preview of eCitaro in Sony Center
- Fixed rare case bus was blocked from spawning
- Fixed ticket sale widget not showing entire text
- Art and Level Fixes
- Performance optimizations**